Dean Hancock
Operations Manager - NCCA trained, COSSH Certified
Dean is committed to growing the business and ensures that his team operates smoothly and works efficiently. Dean is well know within the company for his charity work. He has already ran Marathons and other distances for several charities such as Mind, FSID, and Parkinsons many times. He also has planned more runs and bike rides leading to other challenges, and plays Touch Rugby For England over 30s.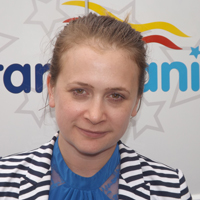 Yasmin Hancock
Business Administrator - COSSH certified and First Aid At Work trained
Yasmin is being utilised to help maintain the company's rate of growth and is also Environmental, Health and Safety Officer. She is trained to complete all manner of risk assessments and method statements. Yasmin also contributes to her local community, either on the committee of the local Playgroup or at her Church.
Karol Myszkowski
Cleaning supervisor
A hard working member of staff with a great eye for detail. Easily approachable by customers and staff alike.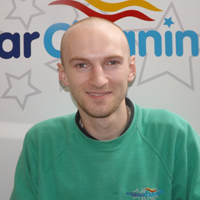 Mateusz Nawrocki
Cleaning Operative
Matt is the newest, full time member, of the team. He also covers a lot of early morning and evening work.
Amira Ben Saud
Cleaning Operative
Amira has been working with the company since she was 16 years old. She is always on hand to help when needed; she is an extremely trustworthy and dedicated member of staff. She is training part time to become a Police Officer.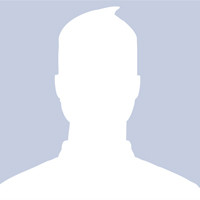 David Thompson
Cleaning Operative
David provides an excellent level of cleaning in a commercial setting. He is flexible and can work evenings and weekends. His maturity means he is calm under pressure, methodical and reliable. David is a keen supporter of his local football team; Cambridge Utd.
Rita Cent
Cleaning Operative
Rita provides an excellent level of cleaning in a commercial setting.